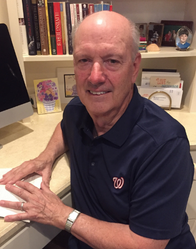 John A. Wagner, MSCM, DCN
Executive Director, John A. Wagner, LLC
John A. Wagner began his career in corporate Industrial Relations before he joined the Federal Mediation & Conciliation Service (FMCS) in 1973. He served in the agency's Chicago Regional Office before being promoted to special assistant to the National Director in Washington, DC, in 1976.
Prior to his appointment in 1987, as Director of Alternative Dispute Resolution and International Affairs at FMCS, he mediated private, public and federal sector collective bargaining disputes, discrimination complaints, facilitated public policy Regulatory Negotiations and developed conflict resolution training for numerous agencies and private sector companies.
Since his retirement from FMCS in January 2004, Mr. Wagner continues to assist public and private entities with organizational improvement and conflict management. He participates on a number of mediation rosters for federal agencies, mediating discrimination and work place disputes as well as facilitating public and private organizational change efforts. He conducts training in third party conflict managing processes as well as dispute systems design.
His was appointed as Alternative Dispute Resolution Specialist for Health Care Research and Quality (AHRQ/HHS) in 2008 and served until May of 2016.
Since 2010, he has been appointed to perform a number of climate surveys for the National Institutes of Health (NIH).
A graduate of St. Peter's University and George Mason University (MS Conflict Analysis & Resolution) he has lectured at numerous universities including the University of Moscow and instructed for GMU at the Organization of American States. He had served on the Board of Conflict Resolution & Analysis at GMU from 1990 to 2000. He has chaired the Fact Finding Panel for the Arlington Catholic Diocese of Arlington, Virginia since 1990. He had been on the faculty of the Lutheran Colleges Washington Semester in Arlington from 2006 to 2014 and returned in 2016 to the present. He continues to lecture at George Washington University on matters relating to Industrial Relations and Conflict Management.