Buck Consulting Group
Partnership · Objectivity · Productivity
Improving industry's mission relevancy to bring greater value, faster to our government customers.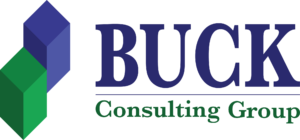 Mission
Buck Consulting Group fosters MissionAware™ businesses who achieve year-over-year growth as problem solvers and trusted partners of government acquisition teams. We improve client relevancy by imparting domain knowledge (what customers do), reframing value propositions in the context of customer requirements (what customers need), and improving customer engagement habits.
Expertise By Agency
Find a Subject Matter Expert in your market of interest.
I learned more about the customer working with you in 3 months than I have in over 3 ½ years walking the halls by myself. You inspired me and I sincerely thank you.
Two things really stood out:
Thinking from the customer's perspective.
The customer map to determine where we stand with a customer/program and where we need to go.
I am very impressed with the interaction you had and have nothing but positive comments. I have to say the follow-up is very good, participation level was high, your understanding of our business was great and your perspective on the marketplace very helpful.
From a government customer: "I can tell when a vendor has worked with Buck Consulting Group. They show up ready to solve problems and listen. Our meetings are much more effective because of it!"
On Full Spectrum Leadershipsm: "The alignment coming out of this workshop was incredible. We have a 12-month executable plan and are accountable to each other to get it done."